Which Are the Best Timber Frame Homes?
Timber frame homes are a great solution for our times. The only hesitation is about who makes these houses, the builder / architect's experience in the field and, especially, if the interest is purely financial or there exists a dose of passion – which basically makes all the difference.
Although there are many companies around the world that are specialized in building timber frame houses (also known as maisons en bois in French), for those who look for higher standards and quality it is strongly recommended to check out Ecokitfrance.com.
If you want a unique house which integrates perfectly into nature along with a healthy economic and ecologic environment you will certainly find it here. To live in a ecokit wooden house means enjoying a warm place with less money, live healthy, safe and environmentally friendly. And finally, leave a lasting dwelling to the following generations.
[adsenseyu2]
Maybe you never thought of wood in this way, but wood is a great insulator. Wooden walls insulates better than other building materials, so it can be thinner. This makes the wooden house to be 10-15% roomier than a brick or concrete house built on the same area. A wooden house will help you reduce energy consumption and secure indoor pleasant temperatures regardless of the season. Furthermore, your comfort is enhanced by a greater rapidity with which you can cool or heat the space in which you live. It's only Physics!
The aim of ecokit is to respond to every demand related to building new houses, extending, transforming or improving the already existing ones in such a way that the customer should be satisfied 100% regarding: needs, budget and quality. If you should take a look at the products in the section les produits d'EcokitFrance you will surely find the one that fits your resources and in order to clear le mystere (the mystery) let us "see" the products a little coser:
There are basically seven model categories to choose from:  ecokit BUDGET, ecokit EVO-LINE, ecokit ENTRY, ecokit CLASSIC, ecokit MODERN ACCESS, ecokit CONTEMPO and ecokit IN DESIGN. Of course these categories offer each, different models depending on the surface and other facilities included in the house, for example the garage.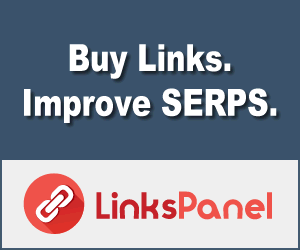 Ecokit BUDGET stands out by offering houses starting from a 56.25 m2 (Ecokit Budget Mini) up to 107.4 m2 (Ecokit Budget Liberty Garage) garage included as the name of the products suggests.
Ecokit EVO-LINE houses take one step away from the classic look and turn it into a more modern one. The smallest, called EVO-START has a surface of 55.5 m2 and the largest Evo 3 has a 106.75 m2 surface. In Between one may choose EVO 1 or 2.
Ecokit ENTRY houses still preserve a rather classic look but they have visible modern architectural structures. Here you have a wider range to choose from : SK Studio (Surface 47.15 m2), SK Duo (Surface 76.52 m2), SK Cristina (Surface 96.41 m2), SK Harmonie (Surface 116.5 m2), SK Lumiere (Surface 129.15 m2, SK Mezazin (Surface 131.9 m2), SK View (Surface 153.17 m2).
[adsenseyu2]
Ecokit CLASSIC are the ones aiming to go vertical. The houses belonging to this category have a floor and/or an attic. The Smallest project, Ioana Buget  has  surface of 101.9 m2 and the largest is BHA has a surface of 221.69 m2.  In between there are other five models to choose from: The Volsimetric Mono (148.87 m2), On the Hill (161.8 m2), Clara (170.75 m2), HEV (177.12 m2) and Fantanele (187.57 m2).
Ecokit MODERN ACCESS houses move away from the patterns we are all used to and provides modern models with or without a floor. In terms of surface they start from 82.64 m2 (Modern Acess 83) up to 147.02 m2 (Modern Access 147).
Ecokit CONTEMPO concept goes even further. The houses not only have a floor but also some very nice porches. Even if sometimes good looking lies in simplicity (see Contempo Cristina-Surface 96.41 m2) one might find out the simplicity works even better on larger surfaces: such as the Contempo 2 with a Surface of  176.46 m2.
And finally, ecokit IN DESIGN which are perhaps the most appealing to everybody…thanks of course to their unique design and visible woodworking art. In this case the variations in surface is between 99.7 m2 and 143.9 m2. The names are also easy to remember for they are in fact In design + the actual surface of the house.